Green-Lawn Irrigation LLC, based in Fairfield, Connecticut, has been serving greater Fairfield County since 2002. We have built our business on customer satisfaction. Green-Lawn Irrigation is a company dedicated to providing professional irrigation services. With our experience and superior products, we install and maintain high quality irrigation systems that provide beautiful results. The importance of watering is crucial for a successful landscape. We design systems that will provide proper watering for all types of landscape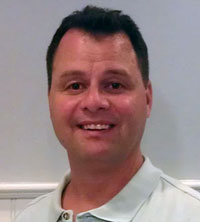 "Call me and I'll come over at your convenience to answer your questions, discuss your concerns, and give you an honest, reasonable estimate.
We have a timely, reliable, competent staff, and we use quality materials to give you the best experience and system you are looking for.
I've lived in Fairfield all my life and have installed and serviced more than 300 irrigation systems throughout Fairfield County in the past 15 years I've been in business. I have many very complimentary personal and business references — and I know I can please you, too."
Ed Firgeleski, Owner
Lic.# 281160