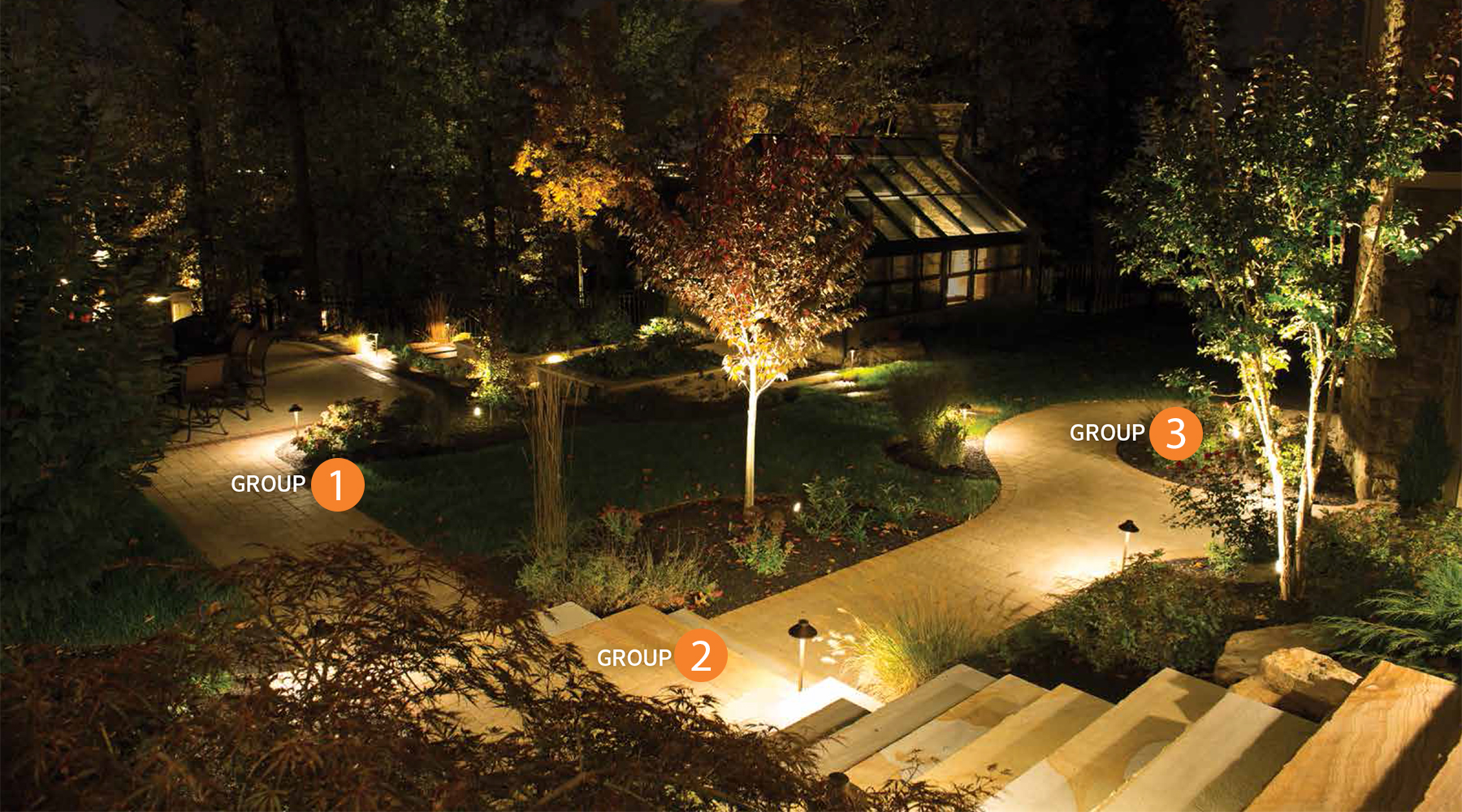 Greenlawn exclusively uses Luxor lighting controls for their LED landscape lighting systems. Luxor offers both zoning and dimming capabilities that provides functionality beyond simply turning lights on and off, and virtually limitless design possibilities.
Zoning allows lights to be programmed into preset themes, which can be activated for special occasions such as parties, or activities such as barbequing.
Dimming allows lights to automatically emit any desired dimming percentage anytime, anywhere within a system.
For example, Group 1 can be set to 100% illumination at 7:00 p.m., and automatically dim to 60% at 9:00 p.m. Groups 2 and 3 can be set to their own percentages and adjusted throughout the night as lighting needs change for those areas.
Luxor's proprietary ZD Technology® makes it the most versatile, affordable, and easy-to-use zoning and dimming control system ever created. It's the clear choice for the professional designer and the most discerning clients.
Why LED Lighting?
With an LED landscape lighting system, there is lower power consumption compared to typical incandescent lighting systems. Lower power consumption means lower electric bills. You can also run more lights, less wire, on the same zone. LED lights also last up to 10x longer than traditional lights.